Purchase a Gift Voucher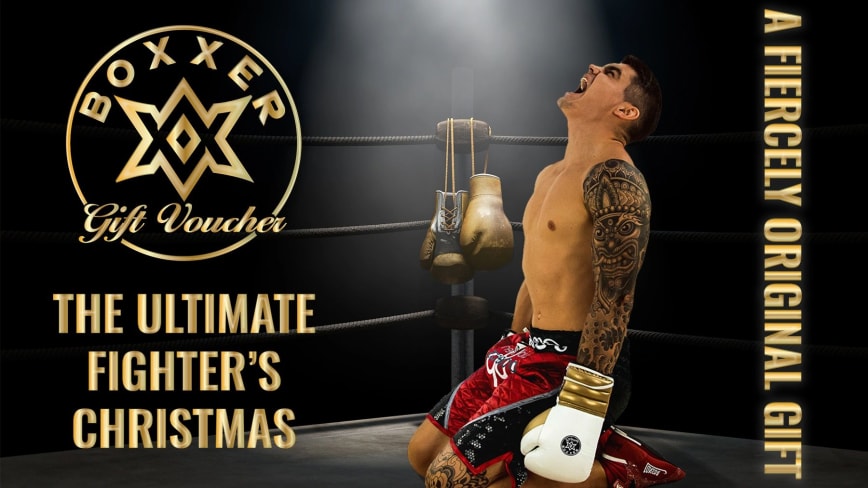 HOW IT WORKS: YOU WILL BE EMAILED A VOUCHER WITH A UNIQUE CODE. YOU MAY PRINT THIS IF YOU WANT TO GIVE A PHYSICAL GIFT. YOUR LOVED ONE WILL ENTER THIS CODE AT CHECKOUT WHEN HE/SHE ORDERS AND THE VALUE OF THE VOUCHER WILL BE TAKEN OFF THE TOTAL.
Most fighters live and breath their sport so if you are looking for a gift with the "wow" factor, a Boxxerworld gift voucher can't be beaten. You set the amount and your loved one does the designing. It's possible to top-up at checkout if the gear is more expensive than the voucher. This Christmas day/ birthday or other special occasion you and your loved one could be designing their special gear together. Little could mean more to any fighter.